There is plenty of talk about sustainability, but we at Vuokatti wish to act sustainably instead of merely speaking about doing so. The versatile nature and its four seasons is a key strength of the Vuokatti tourist area, and concrete action is required in order to ensure that we retain those four seasons. Here you will find a few practical examples of sustainable actions by companies within our tourist area.
Break Sokos Hotel Vuokatti
Break Sokos Hotel Vuokatti uses 100 % renewable energy. The hotel has invested in recycling, and recycling bins can be found both along the corridors and within the rooms of the hotel. Guests are encouraged to save water and electricity in their rooms and use the rental bikes offered by the hotel or public transport for moving around the area. The yard of the hotel features charging stations for electric vehicles.
Restaurant Kippo specializes in local food and local ingredients are also favoured on the breakfast menu. Break Sokos Hotel Vuokatti is the first company in the Vuokatti region to receive the Sustainable Travel Finland label, in addition to which Break Sokos Hotel Vuokatti has also been granted the Green Key certificate.
Vuokatti Slopes
Vuokatti Slopes is carbon neutral in terms of electricity consumption, as the company uses electricity that is produced using 100 % renewable natural resources. Lake water is used to make snow for the slopes, and most of the water is returned to the water system as the snow melts. When rental equipment is replaced, the used items are sold to consumers. This ensures that the rental stock remains in good condition, while the used equipment continues to bring joy to new owners for years to come. And when the time comes to update equipment purchased from the rental shop, customers can trade in their gear for credit.
Charging stations for electric vehicles are available to customers at the bottom of the North and West slopes. Vuokatti Ski School has access to the widest selection of adaptive alpine skiing equipment in Finland, which means that everyone can enjoy downhill skiing regardless of physical impairment. Vuokatti Slopes received the STF label in 2023.
Vuokatin Aateli
Vuokatin Aateli utilizes a building automation system to, for example, monitor and adjust the temperature and lighting in their cabins, reducing the room temperature when facilities are unoccupied. Lighting is mostly provided by LED lamps, and existing lamps are replaced with LED models as they wear out. Hotel Aateli Hillside is heated with geothermal energy, as is the domestic water used in the hotel. All cabins at Vuokatin Aateli are equipped with water-saving faucets and showers, and guests staying at the cabins have the option to sort waste based on waste fractions specified by the local operator.
Hotel Aateli Hillside features a charging station for the guests' electric vehicles. Vuokatin Aateli prioritizes local suppliers when, for example, purchasing furniture, and ingredients from local suppliers are primarily used in Restaurant Ainoa. Vuokatin Aateli has started the journey along the Sustainable Travel Finland path in order to obtain the STF label.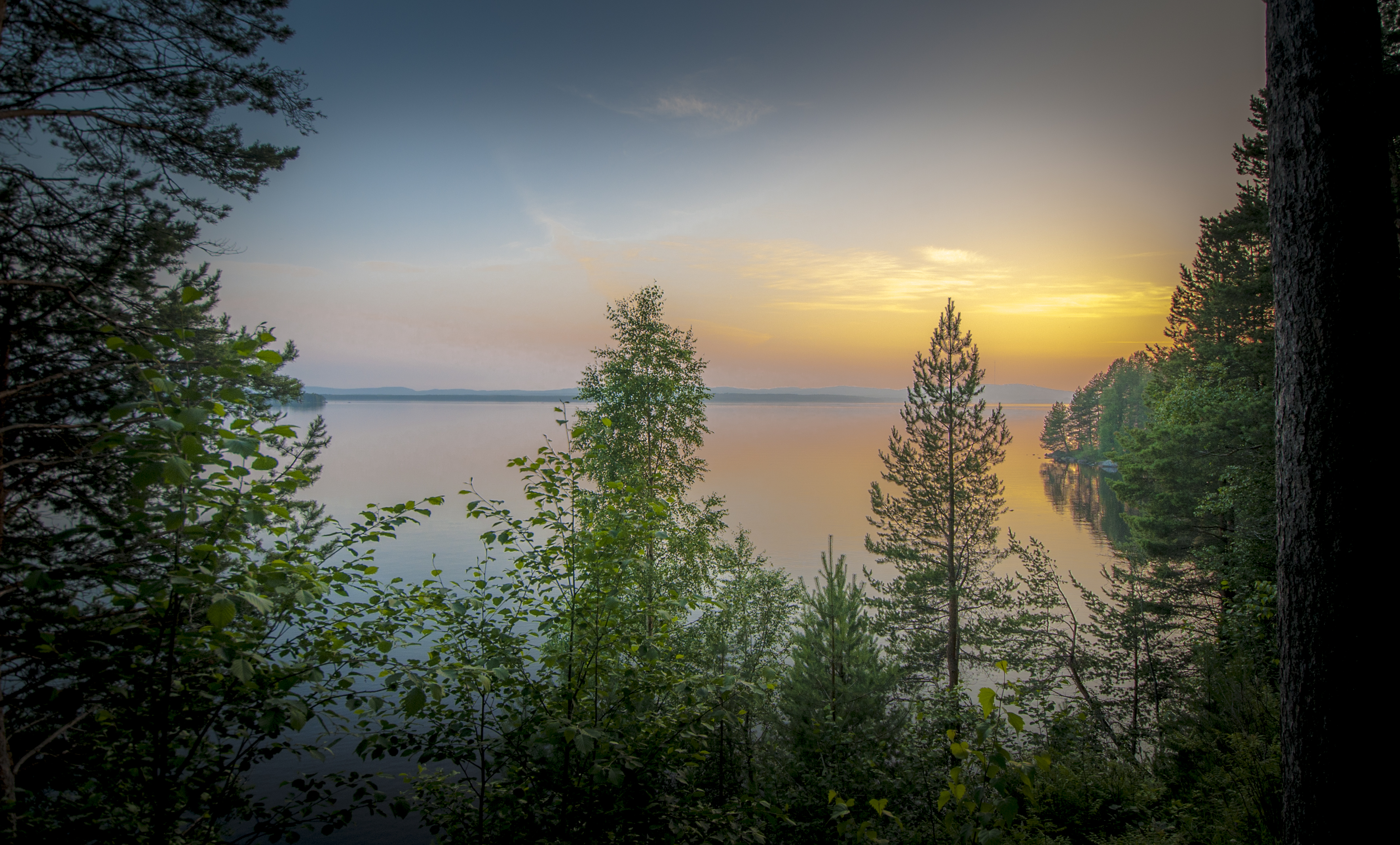 Hotel Kalevala
Restaurant Kanteletar prioritizes local food by, for example, purchasing vegetables and eggs from local producers and using fish from the lake next to the restaurant. The restaurant serves organic coffee and tea, and no meat, fish, or shellfish products originating from endangered or protected populations or species are used in the kitchen. Hotel guests are encouraged to conserve the environment through their choices, such as the consumption of electricity and water in the rooms. The temperature is lowered, and air conditioning adjusted when rooms are empty during low season to save energy.
All guests and members of staff are treated equally and with respect at Hotel Kalevala, and some staff members have taken part in the We Speak Gay diversity training. Hotel Kalevala has been granted the STF and Green Key certificates.
Lentiira Holiday Village
At Lentiira Holiday Village, everyday energy use has been made a priority. The electric heating load is reduced with air source heat pumps and a bake oven, and indoor temperature is adjusted automatically. Light fixtures are equipped with replacement LEDs as old lamps wear out. The sauna is only heated on request, and washable sauna bench towels are used instead of disposable ones. Significant steps have been taken to expand waste sorting, and in addition to inhouse sorting, guests are also offered the option to sort their waste (biowaste, metal, plastic, glass, and paperboard).
Food services are only provided on order, and the menu is based around local food: game, lake fish, and salmon are sourced from the area as are local mushrooms and berries according to the season. Pricing is designed to encourage longer stays and activities carried out under human power are primarily recommended to guests. Lentiira Holiday Village has entered the Sustainable Travel Finland path in order to obtain the STF label.
Our goal is to be STF certified destination
We are committed to developing and promoting sustainable tourism, and the Vuokatti region aims to become an STF certified tourist destination in 2025. This requires a commitment to responsible operation from local tourist enterprises, and that at least nine businesses engaging in international tourism activities complete the STF path and obtain the STF label.
Why? Awareness among consumers and potential employees continues to grow, which is why businesses cannot miss this train.
Here you can read more about sustainable tourism in Kainuu region.