You have probably already heard that Finns have been ranked as the happiest people in the world for the sixth time in a row. What is the secret to our happiness? The basic pillars of Finnish well-being certainly have a part to play: peaceful nature, thousands of lakes, more than three million saunas, and local and healthy food. And all of these can be found in Vuokatti!
Vuokatti's four different seasons offer a wonderful setting for spending time in nature all year round. Here you can experience winter with its crown snow-load trees and admire the thriving nature in spring. The white nights of summer and the midnight sun offer unforgettable experiences, and when autumn comes, the gorgeous autumn colours completely change the view. It's no wonder that Finns love nature in all its seasons.
Nature also has proven health effects: it helps us to recover from stress and improves mood, and exercising in nature also improves our physical fitness. Nature can be enjoyed with all the senses, and everyone has the opportunity to find their preferred way of spending time in nature. Here in Vuokatti, you can try cross-country skiing, downhill skiing, hiking, mountain biking, snowshoeing and canoeing, among many other activities. Or just breathe in the fresh forest air and enjoy the silence.
Finnish sauna
Finns are passionate about saunas, and saunas have also been found to have health benefits. Regular sauna use lowers blood pressure, relaxes muscles and reduces stress, among other things. Saunas have a long tradition in Finland, and they are an essential part of both everyday life and celebrations.
In Vuokatti, you can enjoy traditional sauna experiences in many ways: in a landscape sauna, smoke sauna, log sauna or steam sauna. In summer, you can cool off in a lake, and in winter, you can take a dip in an ice hole before warming up in the sauna. Winter swimming has great health benefits, even if you don't break a sweat. Winter swimming has been proven to help with pain, improve adaptation to the cold and increase the body's antioxidant levels.
Local food
Finnish food is simple, tasty and healthy. In Vuokatti, you can enjoy fresh fish from local lakes, berries and mushrooms collected from nearby forests, as well as game with a strong flavour. Harsh conditions and scarcity have also been known in Vuokatti and that's why the food is so respected. The raw ingredients are simple, but the food is made from the heart; earnestly and patiently simmering.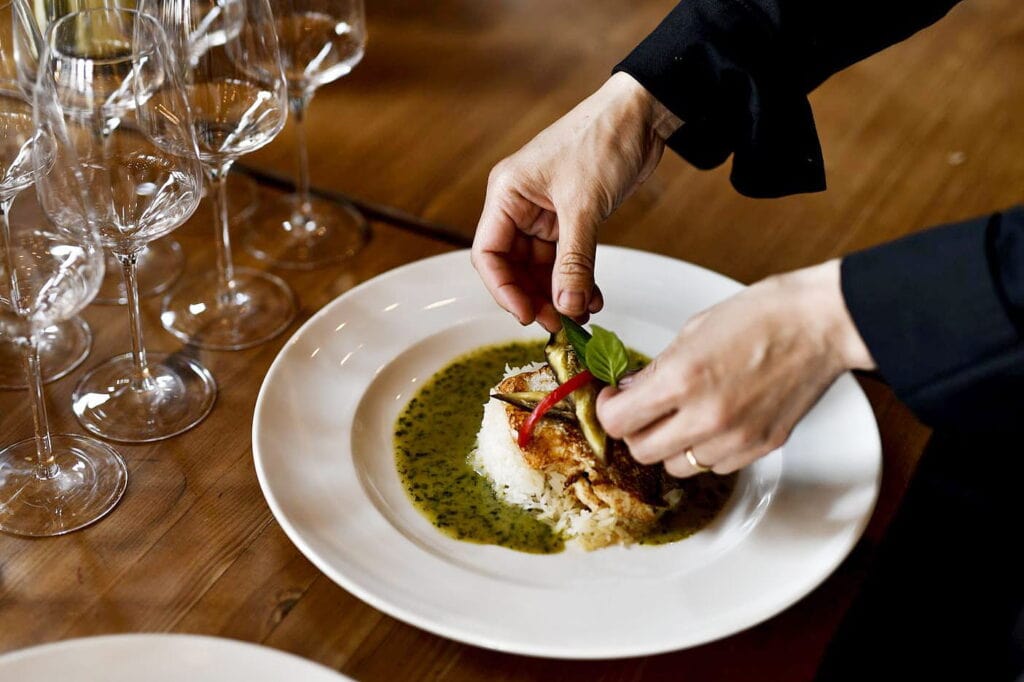 Accommodation tips for wellness enthusiasts
All of our accommodation options are located in the heart of nature, so you can always spend your holiday in a clean, natural environment. Whether you want to wake up next to a beautiful lake scenery, surrounded by majestic hills or near the best outdoor trails, Vuokatti has accommodation options for all tastes.
BREAK SOKOS HOTEL VUOKATTI
Sau­na experience with stun­ning views
Vuokatti's hills, waterways and trails as well as diverse activities create a framework for relaxation, well-being and enjoying nature all year round. Break Sokos Hotel Vuokatti's atmospheric beach sauna, which can be rented for private use, is located by the beautiful Lake Särkinen. The sauna offers a gorgeous view of the Vuokatti Hills. Right next to the beach sauna, you will also find a wonderful sandy beach, and in winter you can take a dip in an ice hole in Lake Särkinen. At Break Sokos Hotel Vuokatti, you will also find diverse sports and wellness services. End the day by treating yourself to Restaurant Kippo's traditional food, rustic atmosphere and the peaceful sounds of nature.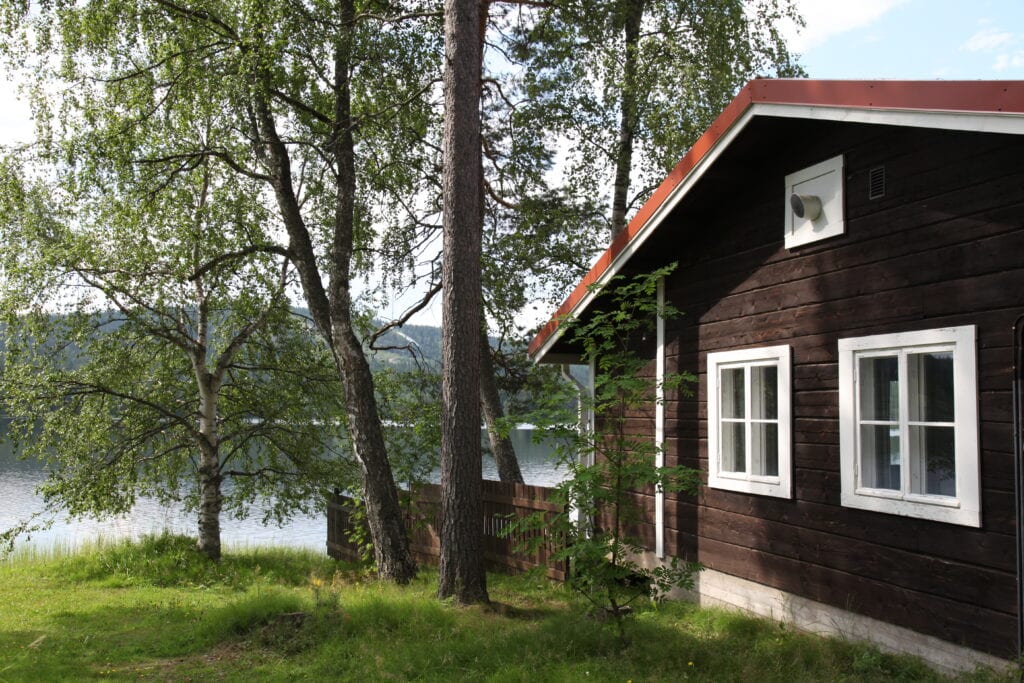 HOLIDAY CLUB KATINKULTA
Pampering treatment paradise
Holiday Club Katinkulta offers pampering for the whole family at a full-service holiday resort. The Katikulta Spa has more than 20 pools: jacuzzis, counter-current pools, massaging showers, a fountain, as well as a water slide and a warm pool for children. The water and air temperature is always 32 ºC. In the spa's sauna world, you can try different saunas or relax in your favourite one. Enjoy the soft heat of a traditional Finnish sauna, experience the fresh scent of eucalyptus in a steam sauna or relax in an atmospheric cave sauna. Experience an authentic Finnish smoke sauna in the spa's courtyard. The pond near the smoke sauna has an ice hole in winter, which is open whenever the weather permits.
Holiday Club Katikulta's Harmony Spa wellness department is a pampering treatment paradise. Individual, high-quality treatments make your visit a truly relaxing experience. From Katinkulta, you can also easily access the beautiful terrain of Vuokatti, and the indoor exercise options, which include, among other things, tennis, badminton, padel and bowling, ensure that everyone has something to do regardless of weather or season.
VUOKATTI SPORT
Sport enthusiast's dream destination
Vuokatti Sport is a sport enthusiast's dream destination, where hobbyists and elite athletes meet at the same training spots. This enables a more experiential, motivating and effective way to train and a more active vacation in a quality environment. To make the visit as easy as possible for everyone, all services can be found in the same courtyard area. Hotel, restaurant, café, sports field, Vuokatti Arena, swimming pool, gyms, beach and much more. At Vuokatti Sport, family activities, joy and fun spark the passion for new sports hobbies. Nature, ski tracks and other activities await right outside the door. Take a break from the activities and enjoy a tasty and healthy buffet lunch, and end the day by relaxing in the sauna. In winter, you can also cool off in an ice hole.
Vuokatti Sport Test Centre's ever-evolving range of services makes the latest fitness testing opportunities available to everyone. Whether you are a top athlete in your sport or an everyday exerciser interested in your physical fitness and development, our professionals will give you feedback based on your test results that you can use in your training.
VUOKATIN AATELI / HOTEL AATELI HILLSIDE
Relax at the best locations in Vuokatti
Vuokatin Aateli, located at a scenic spot on the Vuokatti slopes and surrounded by recreational opportunities in the Vuokatti area, offers you top-quality accommodation in cottages, apartments and a slope hotel. The Zen Spa at Hotel Aateli Hillside, which can be booked for private use, offers visitors a peaceful spa experience in comfortable 34-degree heat. Relax in the pool and enjoy the atmospheric spa department alone or with friends. At the Zen Spa, you will also find a unique sauna with an Aurora Borealis ceiling. After the spa, enjoy Ravintola Ainoa's unique flavours from carefully selected ingredients – forest berries, mushrooms and wild herbs are an integral part of the dishes.
---
VUOKATIN AATELI / HOTEL AATELI LAKESIDE
Luxury by the lake
The idyllic Hotel Aateli Lakeside and the high-quality Suites apartments form the peaceful Resort complex by a lake, right in the heart of Vuokatti's diverse services. At Hotel Aateli Lakeside, you can enjoy the small luxuries of life: a home-like, calm atmosphere and home-made bread rolls. Here you are allowed to do whatever you want or nothing at all. It's up to you! Whatever you decide to do, remember to enjoy it! In the Honkalinna panoramic sauna, you can experience a sauna like no other and refresh in its outdoor pool. The pool is open all year round. In summer, it is perfect for cooling off, and in winter, it transforms into a refreshing ice hole. Hotel Aateli Lakeside also has its own sandy beach where you can swim and canoe. In addition, customers can also use the hotel's tennis court, gym and minigolf course.
---
Come and experience the unique Vuokatti and find your own happiness!