Located near the center of Sotkamo, Hiukka is a nature destination suited for people of all ages. Nature trails, sandy beach, fitness stairs and the surrounding landscapes invite you to enjoy the nature of the ridge.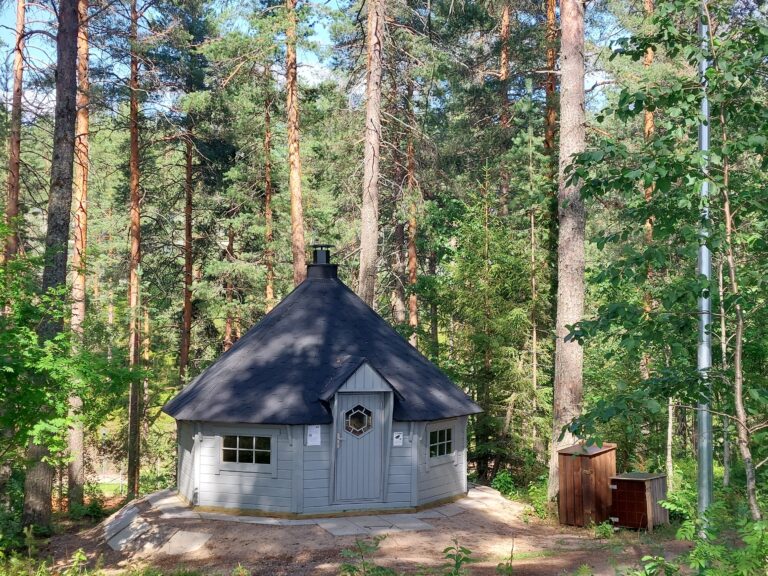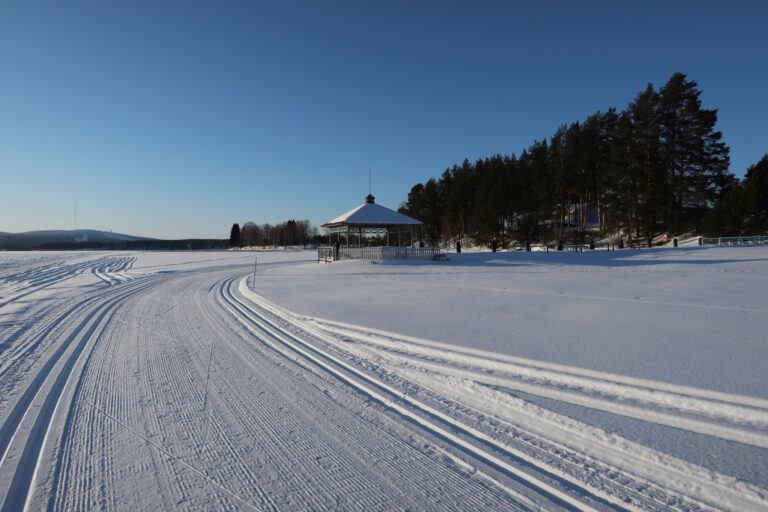 Show all images
Hiukan kuntoiluportaat / Vuokatin Matkailukeskus Oy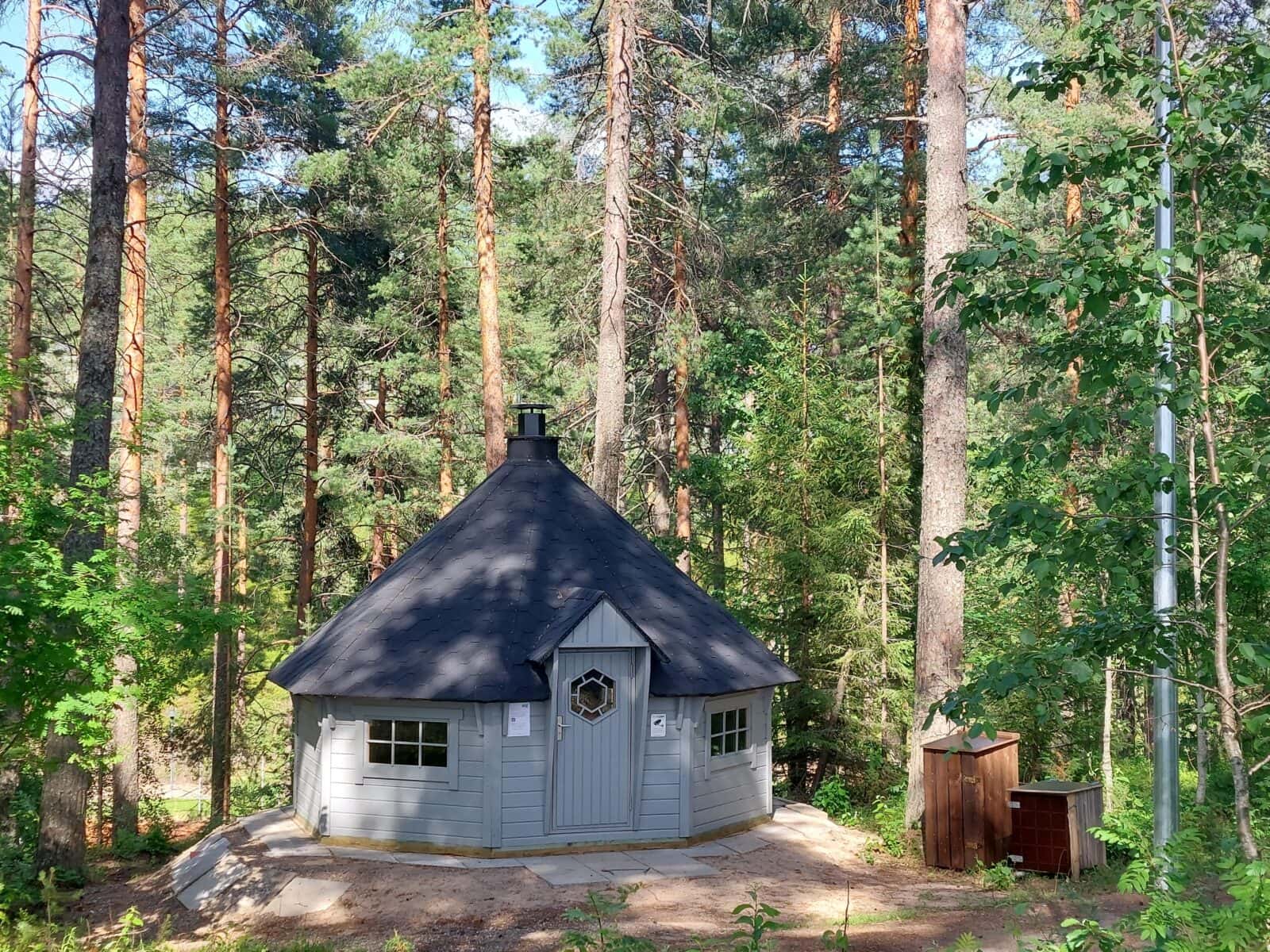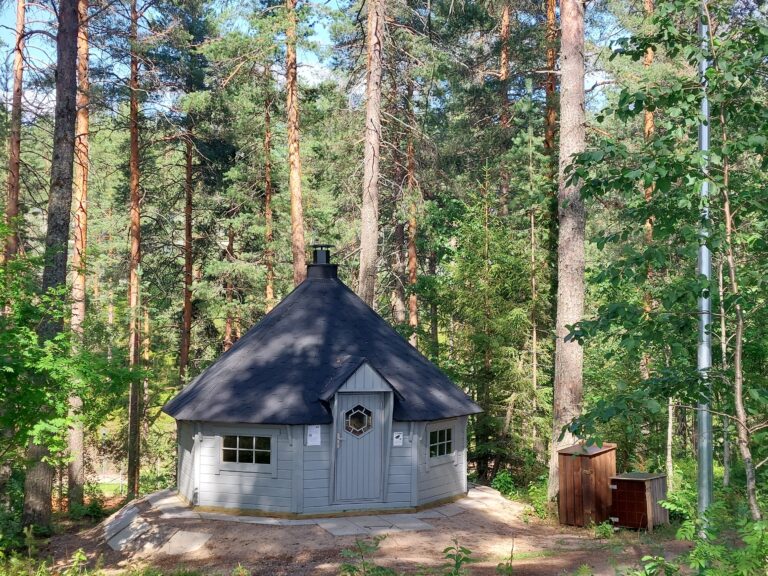 Hiukan harjun talvimaisemaa / Vuokatin Matkailukeskus Oy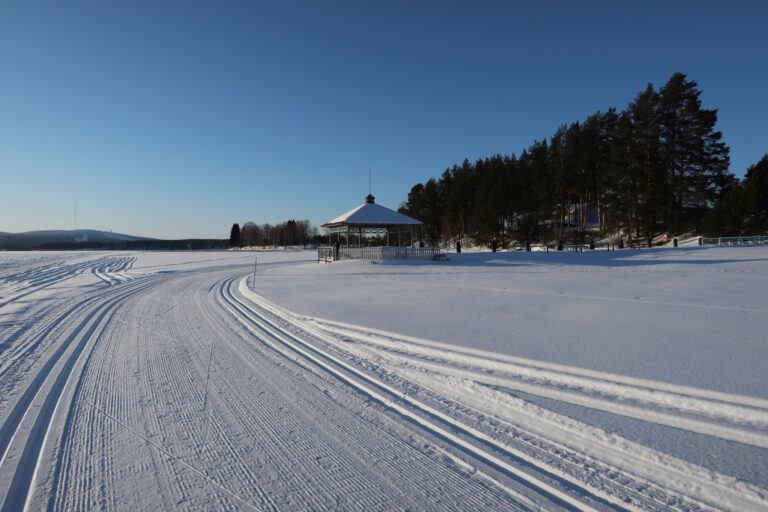 Jäälatu Hiukassa / Pasi Korhonen
In addition to being a beautiful beach, Hiukka is a natural attraction with its sand ridges. Hiukka is part of the extensive Kainuu ridge area, which stretches all the way to Rokua. The Hiukka beach is the perfect swimming spot for the whole family. The shore of Sapsojärvi is shallow, and the bottom is pleasant. Hiukka has a summer café, and the beach also has lifeguards in summer. The beach area has changing rooms, toilets, a playground, beach volleyball courts, and a tennis court a short distance away by the ridge.
Near the beach, higher up on the ridge, there is a hut owned by the municipality of Sotkamo that can be booked for recreational use.
In Hiukka there are various sawdust tracks and nature trails, as well as an augmented reality tour about Veikko Huovinen's Konsta Pylkkänen starting from the beach. There are also fitness stairs in Hiukka. In winter, cross-country ski tracks are prepared on the Hiukka trails, which can be reached from Vuokatti via the ice track. Hiukka's experience lights create a wonderful atmosphere after dark.
Hiukka
Tervatie 1, 88600 Sotkamo