Good food makes a better holiday. Do you compare the restaurants at your holiday destination weeks before your holiday? Do you explore local supermarkets to find the best specialties of the area?
One thing is certain: no-one will have to leave Vuokatti hungry, for the local restaurants and merchants will do their best. What would you like – favourites of the whole family, traditional foods of Kainuu or all time classics? Come and enjoy great flavours in Vuokatti.
The newest arrival in Vuokatti is the renewed restaurant Ainoa at Hotel Aateli, where pleasant food memories are created together. The restaurant is located next to Vuokatti slopes, and every dish on the menu is carefully thought of and prepared with love. On the menu you will find for example juicy steaks, burgers and duck drumsticks. Chef Ville Pasanen recommends especially the Hunter's Sandwich, which will bring pleasant food memories to mind.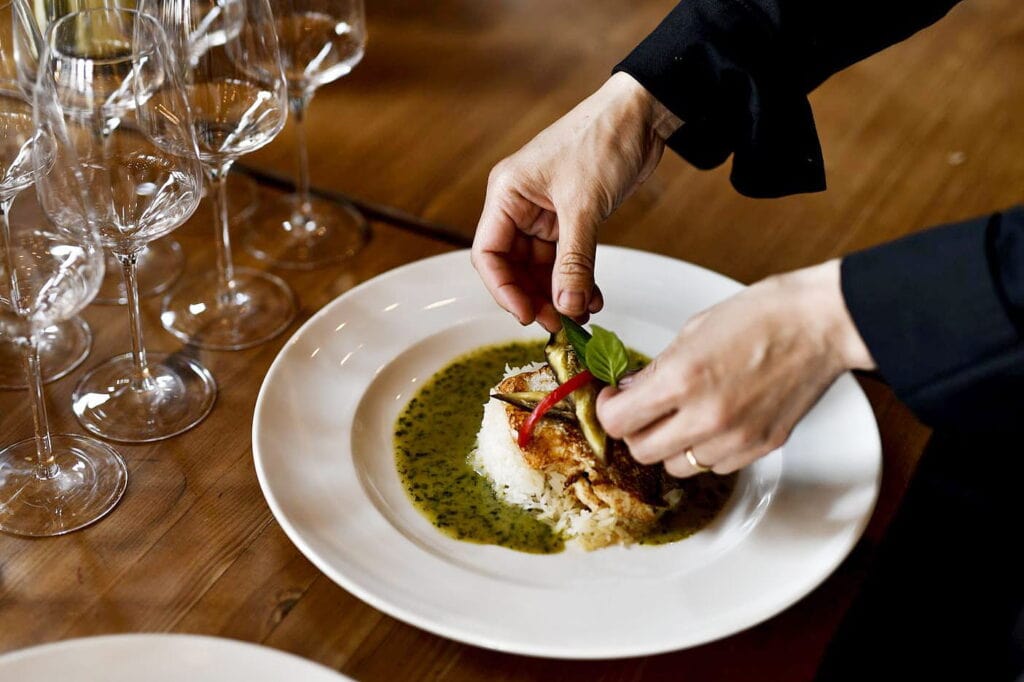 You can experience the hazy atmosphere of an old smoky cabin at restaurant Kippo, located next to Break Sokos Hotel Vuokatti. Kippo respects the traditions of the area and serves produce from the lakes, fields and forests of the area. The amazing atmosphere at Kippo is not just the result of an authentic environment and food experiences; a part of the magic is created by personnel that is dedicated to the spirit of the restaurant. The hotel groundskeeper goes and picks the lingonberries, the chef picks the mushrooms and the waitresses may prepare for example jelly made from currant leaves for you to enjoy.
At Holiday Club Katinkulta hungry guests are indulged in three different restaurants. If you want to enjoy proper sautéed reindeer or arctic charr cooked by open fire, Easy Kitchen is your place. The Ala Carte menu has lighter options and mouth-watering desserts. Classic Pizza in Katinkulta will not let you down when you are looking for a crunchy pizza with lots of toppings. Sports bar O'Learys with its Boston style delicacies and hamburgers is perfect for sports fans and families.
Did you fall in love with local flavours? Get your holiday foods and homecoming gifts easily from K-Supermarket Vuokatti, for example by ordering in advance from our online store. Local products are well represented on our shelves. For example, the fish, potatoes, vegetables, flours, juices, jellies, berries, as well as conserved berries and fish are often local products. Of the traditional foods, rönttöset by Kaesan Kotileipomo are wanted most. By the way, these "pies" made out of a rye dough are marked geographically protected by EU so you can only get authentic rönttöset from Kainuu!