If you perfect day consists of a balance between activity and relaxation, then Katinkulta is your place! Start your morning with a bountiful breakfast, then move on to fantastic hobbies and possibilities to exercise in nature. In the afternoon you can relax in the spa and at the end of the day sit down around a ready-laid dinner table.
To an active start
Katinkulta offers a wide variety of hobbies all year round. In Vuokatti you will most certainly find things to do for many days, no matter whether you are an enthusiastic exerciser or enjoy a more relaxed hiking tour in beautiful landscapes of the forested hills. For those who enjoy ball games, Katinkulta is the right place; in the spa building you will find two indoor tennis and badminton courts as well as pickleball and squash courts. You can also play floorball and volleyball in the nearby hall. From our guided exercise lessons you will find – in addition to the popular Les Mills lessons – e.g. sauna yoga, body maintenance and the new gymnastic dance. For bigger groups there is our six-lane bowling alley, where you can try e.g. glow bowling.
For the youngsters there are things to do and mates of the same age at Lastenmaailma, where the time passes by with games and hobby crafts.
Indulge yourself at the spa
After an active day it is time to relax at the tropical spa, where the temperature is always a pleasant +32 degrees Celsius, regardless of the weather outside. At Katinkulta spa there are more than 20 pools, including a refreshing outdoor pool and hot tubs. For those who like speed there are counter currents and an exciting water slide. For the smaller children there is a special pool with floating devices that make playing in the water fun.
After enjoying the spa pools it is time to relax in the steam rooms. In addition to an ordinary sauna the renewed Saunamaailma has two steam saunas, a cave sauna and a brand new log house sauna. Next to the log house sauna there are the new tropical showers that have four different programs with light and sound effects.
To make your day perfect you can enjoy a moment of indulgence at the Harmony Spa wellness department. You can choose e.g. a classic massage, a relaxing aromatic massage or try relieving stress with an Indian head massage. Individualized high-quality treatments make your visit to the spa a true experience! See here what Harmony Spa has to offer. These popular treatments should be booked in advance, so that you can truly enjoy your holiday.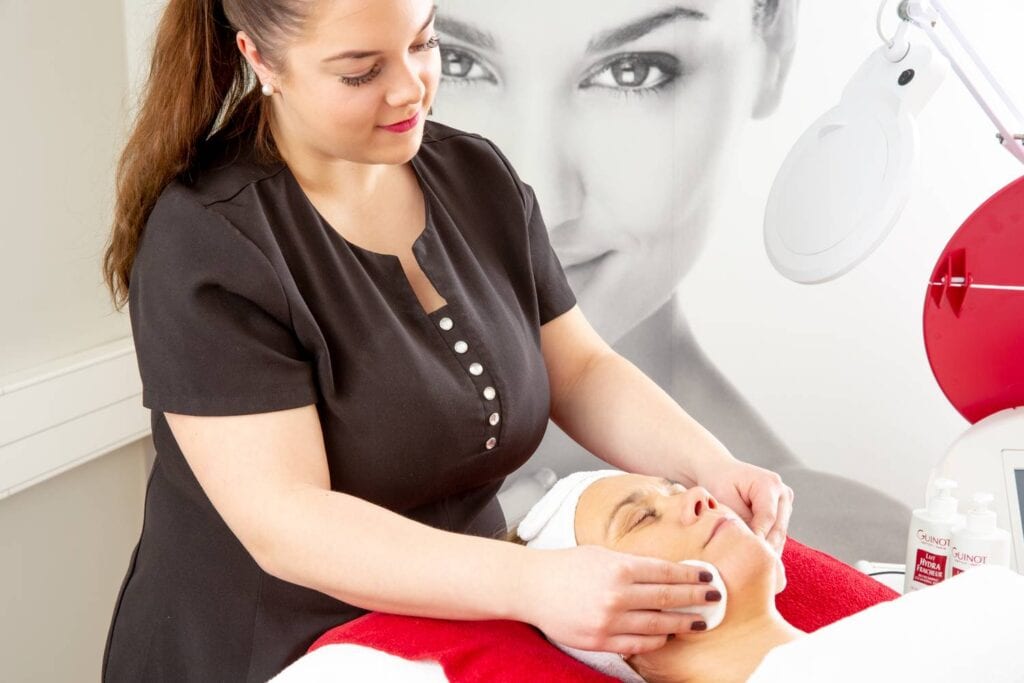 Enjoy delicious food
After a day of activities and lovely relaxation, it is time to feast. Classic Pizza in Katinkulta serves delicious food in a pleasant environment. The restaurant has promised to be the better pizza restaurant where customers return time and time again to eat and relax.
For those who want a sporty atmosphere, there is O'Learys that serves a variety of delicious foods in Boston style. From the big screens on the walls you can watch F1 races, soccer and ice hockey. On the menu you will find classic club food from burgers to Fish & chipsiin – definitely something for everyone!
Sleep well
A perfect day ends in a soft bed and sweet dreams. After a good night's sleep you will have more energy for all the activities next day. In Katinkulta you can stay either in the spa hotel or in a cabin. After taking a bath in sauna, you can walk to your room in a bathrobe via indoor corridors, whereas cabins offer you more privacy; each cabin comes with a fully equipped kitchen and a sauna, among other things.